Past Presenters
Below is a partial list of past conference presenters and panelists.
A-Z 
Rabbi Yitzchok Adlerstein
Director of Interfaith Affairs, Simon Wiesenthal Center
Karen J. Aroesty
Regional Director, Anti-Defamation League
Judge Susan E. Block
Paule, Camazine & Blumenthal, PC
Hon. Judge Duane Benton
United States Court of Appeals, Eighth Circuit
Justice Richard Bernstein
Michigan Supreme Court Justice
Rabbi Dr. Yitzchak Breitowitz
World-Renowned Lecturer & Rabbinic Authority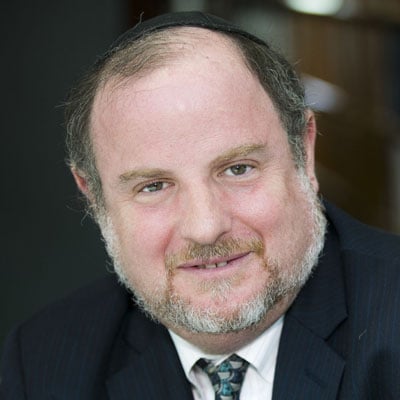 Rabbi Dr. Michael J. Broyde
Professor of Law and Academic Director of the Law and Religion Program at Emory University School of Law
Judge Patricia L. Cohen
Missouri Court of Appeals, Eastern District
Marc Cox
Reporter, The Marc Cox Show
Senator John C. Danforth
Former United States Senator from Missouri
Larry Freidman
Partner, Thompson Coburn, LLP
Rabbi Yonoson Goldson
Director, Ethical Imperatives, LLC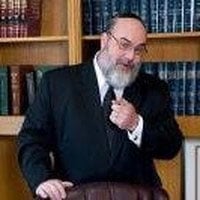 Isaac M. Jaroslawicz
Executive Director and Director of Legal Affairs for the Aleph Institute
Robert A. Kaiser
Partner, Armstrong Teasdale LLP
Rabbi Dr. Shmuel Klatzkin
Associate Rabbi, Chabad of Greater Dayton, Ohio, and Adjunct Professor, Antioch University
Rabbi Yosef Landa
Regional Director, Chabad of Greater St. Louis
Prof. Samuel Levine
Professor of Law and Director of the Jewish Law Institute at Touro's Law Center
Alyza D. Lewin, Esq.
Partner, Lewin & Lewin, LLP, Washington D.C
Nathan Lewin
Partner, Lewin & Lewin, LLP, Washington D.C
Judge Stephen Limbaugh
United States District Court for the Eastern District of Missouri
Paul Mecurio
A lawyer by education, Paul Mecurio is an American comedian and writer featured on Comedy Central Presents
Shula Neuman
Executive Editor, St. Louis Public Radio
Alan Pratzel
Chief Disciplinary Counsel, Missouri Supreme Court
Rabbi Yona Reiss
Av Beth Din, Chicago Rabbinical Council and Dean, Rabbi Isaac Elchanan Theological Seminary
Prof. Steven Resnicoff
DePaul University College of Law
Rabbi Sholom Rivkin
Chief Rabbi of St. Louis
Shaya Rochester
Partner at Katten Muchin Rosenman, LLP
Prof. Rachel Sachs
Associate Professor of Law at Washington University
Prof. Lawrence Schiffman
Professor of Hebrew and Judaic Studies, NYU and Director, Global Institute for Advanced Research in Jewish Studies
Rabbi Eli Silberstein
Director, Chabad of Ithaca, N.Y.
Cathy Steele
The Law Office of Cathy Steele, P.C.
Justice Richard B. Teitelman
Judge and Chief Justice of the Supreme Court of Missouri
Harvey M. Tettlebaum
Partner in the Jefferson City Office of Husch Blackwell, LLP
Rabbi Shlomo Yaffe
Dean of the Institute of American and Talmudic Law in New York, NY
Past Topics
Below is a partial list of past conference topics and discussions.
Crime & Consequences: A Comparative Analysis of Law Enforcement & Criminal Justice in Jewish & Secular Law
Words that Matter: The Tangled Ethics of Free Speech
Civility, Moderation and the Subtleties of Bias
Elian Gonzalez: Minor's Rights and Parental Obligations in Jewish Law
The Good Samaritan in Talmudic Law: Duty to Rescue
Bankruptcy: A Talmudic Legal-Ethical Perspective
Malpractice and the Clergy: Balancing Secular Rules and Religious Principles in Issues of Confidentiality
Incarceration in Jewish Law and Contemporary Society
Battlefield Ethics for Combatants and Non-Combatants: A Perspective from Talmudic Law
Arbitration Agreements: Jewish Legal Perspectives and Applications
Alternate Structures Within a Jewish Marriage: Creative Uses of Prenuptial Agreements
The Gun Control Debate: A Talmudic Analysis
Appearances of Impropriety: A Talmudic Perspective
Child Custody: Ethical Dilemmas Facing Lawyers and Judges
Preservation of Life as a Mitigating Factor in Talmudic Law
The Insanity Defense: Mental Incapacitation in Jewish Law
Three Strikes: Punishment in the Talmudic and American Legal Systems
The Ethics of Compromise: When is Arbitration Appropriate?
Sexual Harassment:
A Lawyer's Bag of Tricks: Courtroom Antics and Bargaining Tactics
Plea Bargaining and Confessions: Prosecutorial Ethics in Jewish Law
Genetic Engineering and Jewish Legal Ethics
The Napster Debacle: A Talmudic View of Intellectual Property and Copyright Infringement
Reporting Sexual Abuse: Rights of the Accused and Rights of the Innocent in Jewish Law
Assisted Suicide: Jack Kavorkian in the Prism of Jewish Law
Bribery and Undue Influence: Talmudic Definitions and Applications
Cloning and the New Reproductive Technology: Legal and Ethical Implications
Criminal Confessions and Torture: Moral and Ethical Dilemmas in Talmudic Law
Jerry Seinfeld and the Duty to Rescue: A Comparison of Jewish and American Law
Tort Awards and the Deep Pockets Syndrome
Lying and Lawyering: Jewish Ethical Applications
Truth in Advertising
The Terri Schiavo Case: Living Wills and End-of-Life Dilemmas
Incarceration, Rehabilitation and Alternate Sentencing: Jewish Insights to Effective Punishment of Criminal Offenders
The Stem Cell Debate: Embryonic Research in Jewish Law & Ethics
Free Speech: Comparing the Parameters in Talmudic and Contemporary Law
When a Lawyer Knows Too Much: Confidentiality and Privacy in Jewish Law
White Lies & Grey Areas: Talmudic Definitions of Truth and Falsehood in the Marketplace
When Religious & Secular Law Clashes: Understanding the Talmudic Principle of "The Law of the Sovereign is Law"
Alternate Dispute Resolution: Civil Enforceability of Rabbinic Court Rulings
Marriage, Divorce and the Plight of the Agunah in Jewish and Secular law
Women's Rights: An Examination of Jewish Testamentary Law
The Ethical Minefield of Conflict of Interest: A Comparative Study for Judges, Lawyers, Jurors and Witnesses.
Guns - Their Aim, Their Control: Rights and Responsibilities in the Prism of the Talmud
Missing Persons: Widows and Widowers of the World Trade Center.
Enforcing Foreign Law in Missouri: Ethical and First Amendment Issues Surrounding Missouri Senate Bill SB267
Law in the Dead Sea Scrolls: Courts, Testimony and Civil law
Criminal Trials: Is it Beyond Reasonable Doubt?
Law & History: Where Do They Meet?
The Law and Ethic of War: Justifying Conflict
Extradition in Jewish Law and Practice
The Holocaust, Human Rights and Legal Ethics: From the perversion of Law to its Ennoblement
Judicial Activism vs. Restraint: Samplings and Reflections from Ancient Talmudic Debates
American Judicial Responses to Nazi-Era Law and Legislation
Money Matters: Capitalist and Socialist Sentiments in Talmudic Ethics and Jurisprudence
The Absolute Truth: The Importance of Truth Telling and Definitions of Falsehoods in the Talmud
Playing G‑d: Capital Punishment in Jewish Law and Ethics
To Disclose or Not to Disclose: Is Silence Golden?
Ponzi Schemes and Bankruptcy in Jewish Law & Ethics
Health Care Reform Legislation: A Jewish Legal & Ethical Perspective
The Legal Lawlessness of the Nazi Era
Freedom of Religion in International Law & Diplomacy
The Talmud & The Constitution
The Ethics of Truth: Do Lawyers Need to Believe in their Case?
Environmental Protection: Perspectives from Jewish Law & Ethics
Judicial Appointments: A Comparative Analysis
Free Speech: Limits and Parameters
Talmudic Law & Ethics in the Shadow of the Holocaust
The Human Genome Project: Genetic Engineering in Jewish Legal Ethics
Eminent Domain and Zoning Laws: Legal & Ethical Considerations'
Affirmative Action in American and Judaic Law
Jewish Civil Law: The Legal (Part I) and the Mystical (Part II)
The Bin Laden Killing: Extra-Judicial Execution, Incarceration and Other Sanctions in Jewish Law
Lawyerly Advice: Vigorous Counsel or Suborning Perjury?
Talmudic Citations in American Judicial Opinions: A Critical Analysis